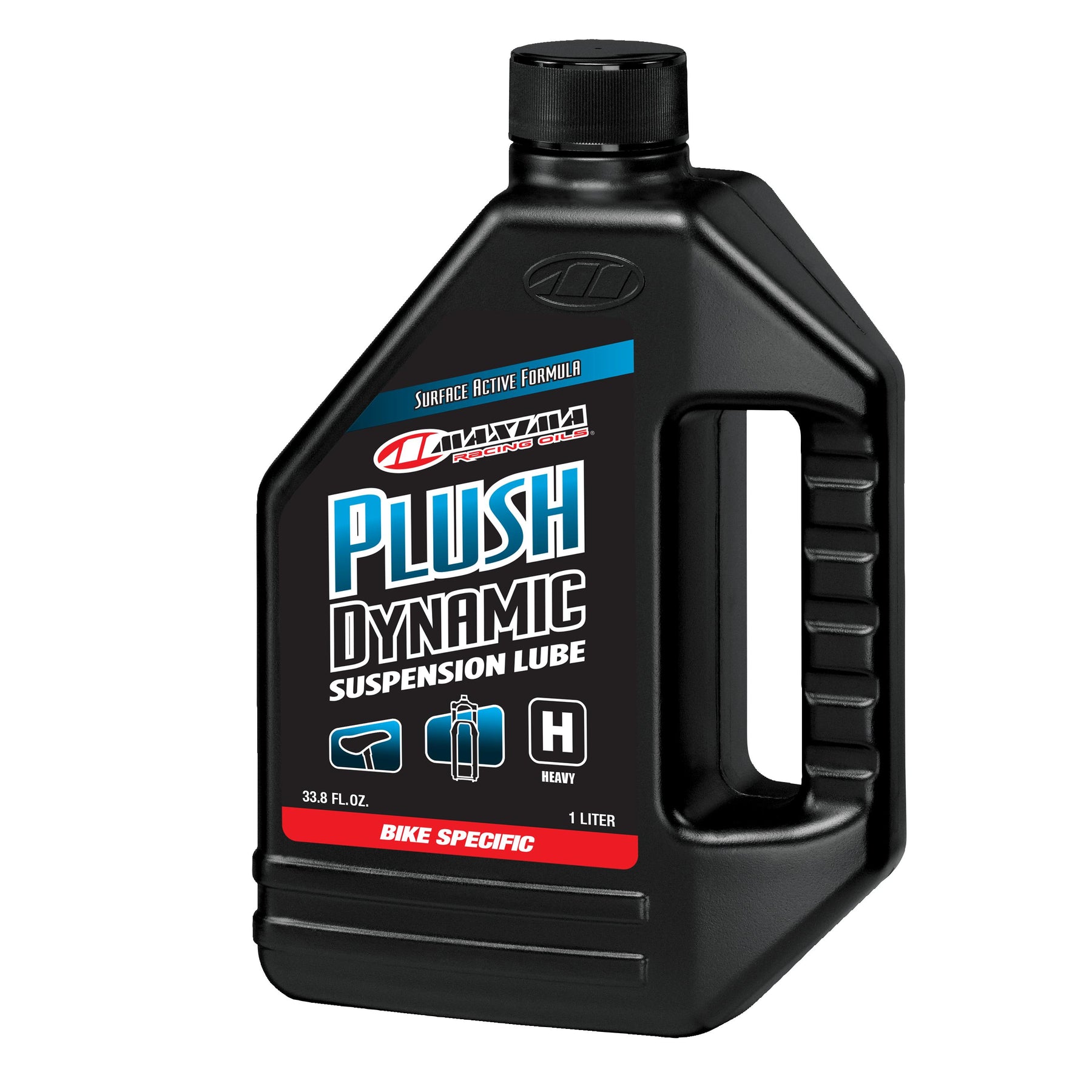 Maxima Plush Dynamic Heavy Suspension Oil
Click & Collect
Pickup currently unavailable at Unit 9, Hills Hire Centre, Johnstown Rd, Dún Laoghaire, Co. Dublin
Maxima Plush Dynamic Heavy Suspension Oil
1L
Unit 9, Hills Hire Centre, Johnstown Rd, Dún Laoghaire, Co. Dublin
Pickup currently unavailable
Unit 9, Hills Hire Centre,Johnstown Rd,Dún Laoghaire,Co. Dublin
012840609
Warehouse
Pickup currently unavailable
Unit 9, Hills Hire Centre,Johnstown Rd,Dún Laoghaire,Co. Dublin
+3532840609
Maxima:
Description
Maxima Plush Dynamic is an advanced specialty fluid formulated for high performance suspension
systems. Formulated and tested with OEM engineers and designed for use in lower fork legs and multiple other non-damper components.
Surface active technology reduces static and dynamic friction and considerably lowers the force needed for easy breakaway, providing
smooth action throughout the entire range of travel. Contains special seal conditioners for extended seal life. Ultra-clean detergents
keep the system clean and off long-life, trouble-free operation.
Application
For all lower fork legs and other non-damper suspension components, including All Mountain, XC, Gravel, Downhill,
Enduro and Freeride. Also approved for use in some dropper seatpost designs.
FEATURES
HIGH PERFORMANCELUBEFOR LOWER FORK LEGS
DYNAMICLUBE ACTIVATES ON LOADED BUSHINGS AND SEALS
REDUCESSTATIC(STICTION) AND DYNAMIC(RUNNING)FRICTION
PROPRIETARY ADDITIVESYSTEM MINIMIZESWEAR AND KEEPSTHESYSTEM CLEAN
LONG-LIFEFLUID EXTENDSTIME BETWEEN REBUILDS