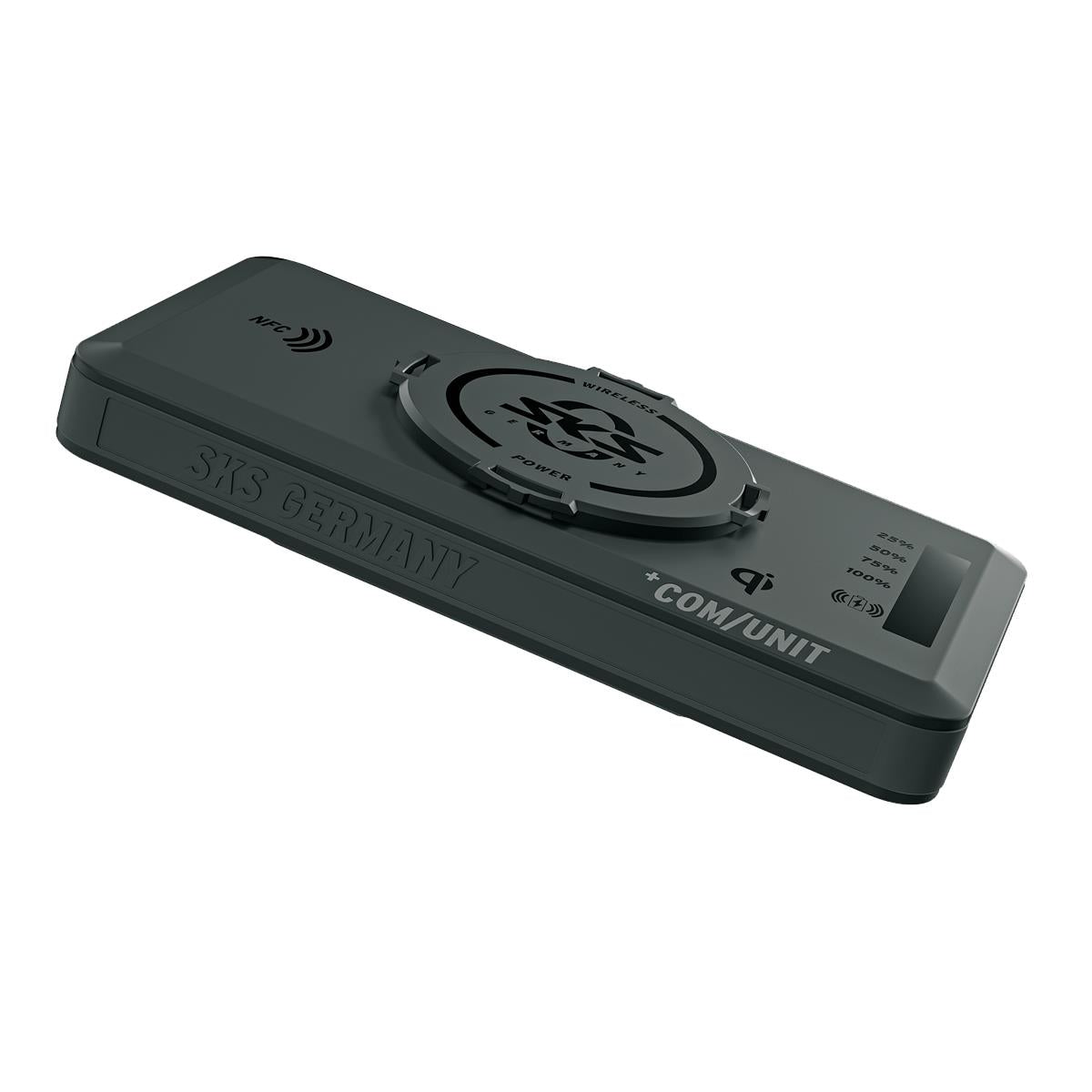 SKS +Com/Unit Qi Charging Wireless Charging Station
Click & Collect
Pickup currently unavailable at Unit 9, Hills Hire Centre, Johnstown Rd, Dún Laoghaire, Co. Dublin
SKS +Com/Unit Qi Charging Wireless Charging Station
Unit 9, Hills Hire Centre, Johnstown Rd, Dún Laoghaire, Co. Dublin
Pickup currently unavailable
Unit 9, Hills Hire Centre,Johnstown Rd,Dún Laoghaire,Co. Dublin
012840609
Warehouse
Pickup currently unavailable
Unit 9, Hills Hire Centre,Johnstown Rd,Dún Laoghaire,Co. Dublin
+3532840609
SKS:
COMPIT  - THE SMART COMMAND CENTRE
More power, more security, more comfort, the new SKS COMPIT Smart Command Centre provides all of the functions you could wish for in one integrated holder.
The one of a kind, easy to use COMPIT unites multiple functions into one central, compact system: smartphone holder, Qi-certified +COM/UNIT wireless charging station for inductive smartphone charging with an integrated NFC chip, as well as an additional front holder for a light or action camera.
The Qi-certified +COM/UNIT wireless charging station with integrated NFC Near Field Communication chip. This allows any mobile device equipped with a wireless charging function to be connected and charged on the go, at any angle, with simultaneous use. In addition, the +COM/UNIT can be programmed with an Android application to activate specific applications (e.g. Strava) and/or functions on your NFC chip-equipped smartphone eg. brighter screen, GPS on, Bluetooth on, sending automatic "I'm busy" message to someone.
Mobile devices that are not equipped with wireless charging can be connected and charged via the USB port on the +COM/UNIT with the appropriate cable, supplied separately.
Key features of the +COM/UNIT:
Battery capacity: 5000 mAh
Qi wireless transmission power: 5W
USB output  / USB input: DC 5V/2A
NFC chip: NTAG 216, 924 Byte
Weather resistance: IP54
Battery capacity: 5000 mAh
Qi wireless transmission power: 5W
USB output  / USB input: DC 5V/2A
NFC chip: NTAG 216, 924 Byte
Weather resistance: IP54