---
The Hard Charging
All-Rounder
The Sentinel inspires confidence like you're wearing full body armour.

It's forgiving do-it-all attitude truly blurs the lines between planted bottomless sender and playful poppy trail pony. Whether you're chasing EWS dreams or just a weekend afternoon escape, it will bring out the best in you. So easy to get acquainted with you'll find yourself sending lines, jumps and manoeuvres you always felt were beyond your ability. Where before you went around, now you go over. Where you pushed up, now you pedal. Where you rolled, now you boost.
Specifications: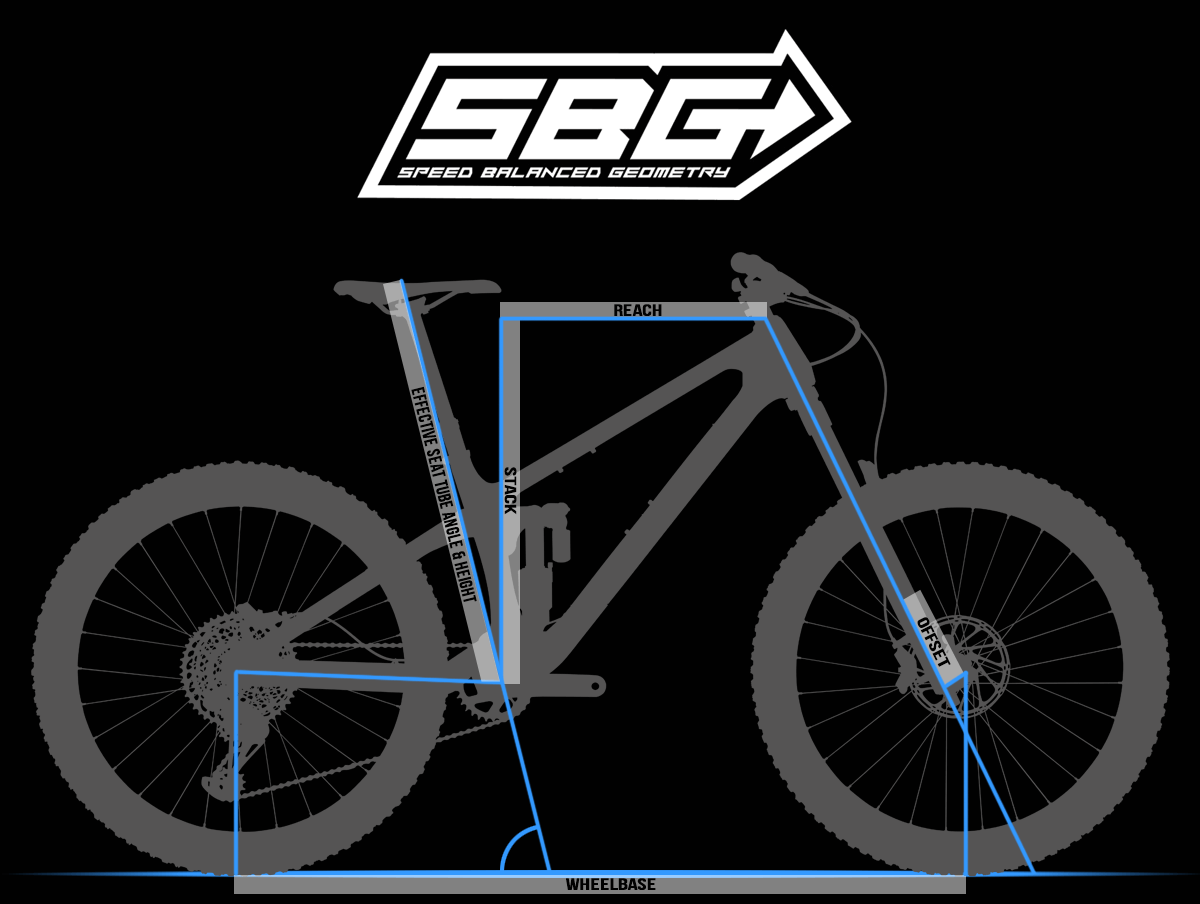 GIDDYUP

 

SUSPENSION

 

DESIGN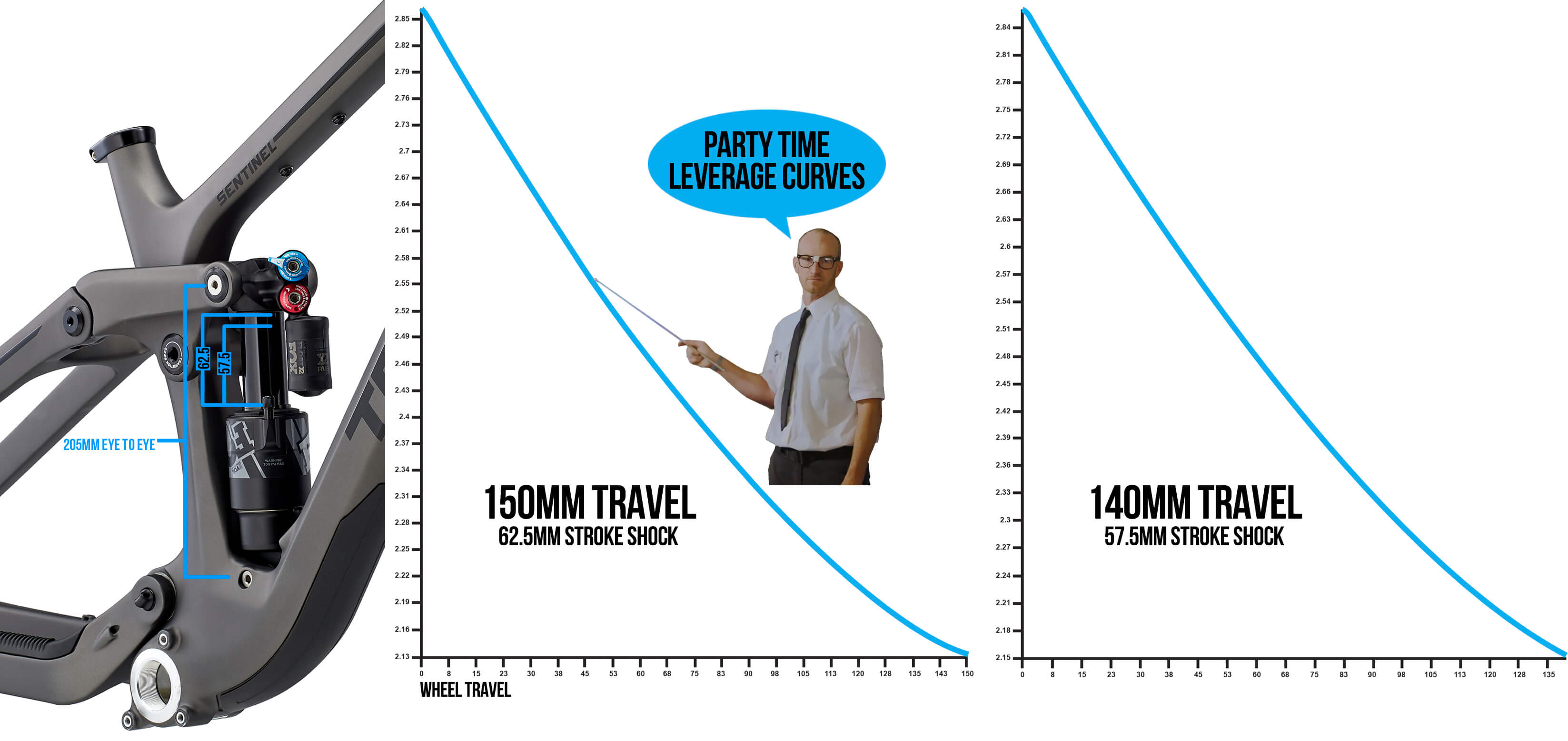 We wanted to make it as easy as possible to experience great rear suspension performance. The GiddyUp suspension system is designed to behave intuitively whether you're setup correctly or not. Because, we get it, sometimes life gets in the way, and you've got to grab your bike and GiddyUp without checking your setup. When you do, it will still feel good.

We did this by balancing a 24% progressive leverage curve with a consistent linear rate of change. Anti-squat is tuned to enhance pedaling performance and acceleration. Overall chain growth is moderate and reduces after sag so chain tension doesn't get in the way of the suspension working.

This translates to killer small bump compliance and great mid-stroke support that gradually transitions into an end of stroke ramp that is subtle, yet supportive. The amount of consistent progression is carefully optimized for both air and coil shocks. Riders are able to add or remove volume spacers in air shocks to suite their individual riding style and there is no compromise to bottom out support with coil shocks. The Sentinel has 150mm of rear wheel travel when used with the supplied 205mm x 62.5mm stroke shock. It is also possible to install a shorter, 205mm x 57.5mm stroke shock, to decrease the rear wheel travel to 140mm.

A wide usable sag range of 25 - 35% allows the rider to tune the feel of the bike; from poppy and playful, to planted for plowing. Wherever you end up, you can focus on the trail without remotes, levers or knobs. Just grab your bike and GiddyUp.
Reviews:


"Personally, I've always been a bit averse to longer travel, 29" wheeled bikes with much more than 130mm to 140mm of travel as they've always just felt like "a lot of bike" to me, at least for the riding at home in Santa Cruz, but the Transition Sentinel has me rethinking that. I've never ridden a Horst link bike that climbs so efficiently, never been able to manual a bike with 440mm chainstays so easily, and I've never felt so centered and "in it" on a bike

On my first romp aboard the Sentinel, I was overshooting jumps and drops by bike a bike length or two where I used to kiss the knuckle on my other bikes. It has so much pop and perfectly walks that fine line of freakishly nimble in the tame, yet sure footed in the gnar. The frame is substantially lighter in weight than I had expect from Transition, and the new industrial design is easy on the eyes while still nodding to functionality and smart features. As far as versatility is concerned, it's a nice option to be able to run a shorter 57.5mm stroke shock and 150mm fork if you wanted to err toward more of an all day ride - you could also go the other way and put a coil shock and a 170mm fork on if you really wanted to get gnarly. The increased rate of progression is absolutely dead on and they nailed the kinematics and tune." - MTB-MAG.com
- FULL REVIEW HERE

"I kept going back to this feeling that it just excelled everywhere. I really liked pedaling on this bike. Like, a lot. Whether it be technical single-track or endlessly winding fire road"

"The more progressive leverage curve gives the back end a responsive lively personality under foot with a magical bottomless feel towards the end of its travel." - Bike Magazine
- FULL REVIEW HERE


"Wow, the Sentinel packs it all into one rig. I've cleaned more techy climbing sections, felt more confident on blind trails, and overall had more fun riding the Sentinel than many previous bikes. If you're looking for a beast of a bike for a mix of trails and terrain that can still hold it's own when it's time to pedal bike to the top, the Sentinel is for sure the bike for you." - MTBR.com
- FULL REVIEW HERE

"The new version is no slouch when it comes to straight-line plowing, but now I'd categorize it as more of an aggressive all-rounder rather than a downhill specialist. It's well-suited to my favorite types of rides - big, long adventures with a focus on steep and rough trails that can only be accessed after a sustained uphill grind" - Pinkbike.com
- FULL REVIEW HERE


"After a few weeks worth of rides, the new Sentinel is a honkin' beast of a trail bike. Yes, it still feels like a trail bike. Despite the numbers, it doesn't suffer from feeling like too much of a plow - it pops when you want to pop, switches from one side of an s-turn to the other, and provides enough length to move about forward and aft to distribute traction as I need it. Like its predecessor, it falls somewhere between trail bike and all-mountain bike." - NSMB.com
- FULL REVIEW HERE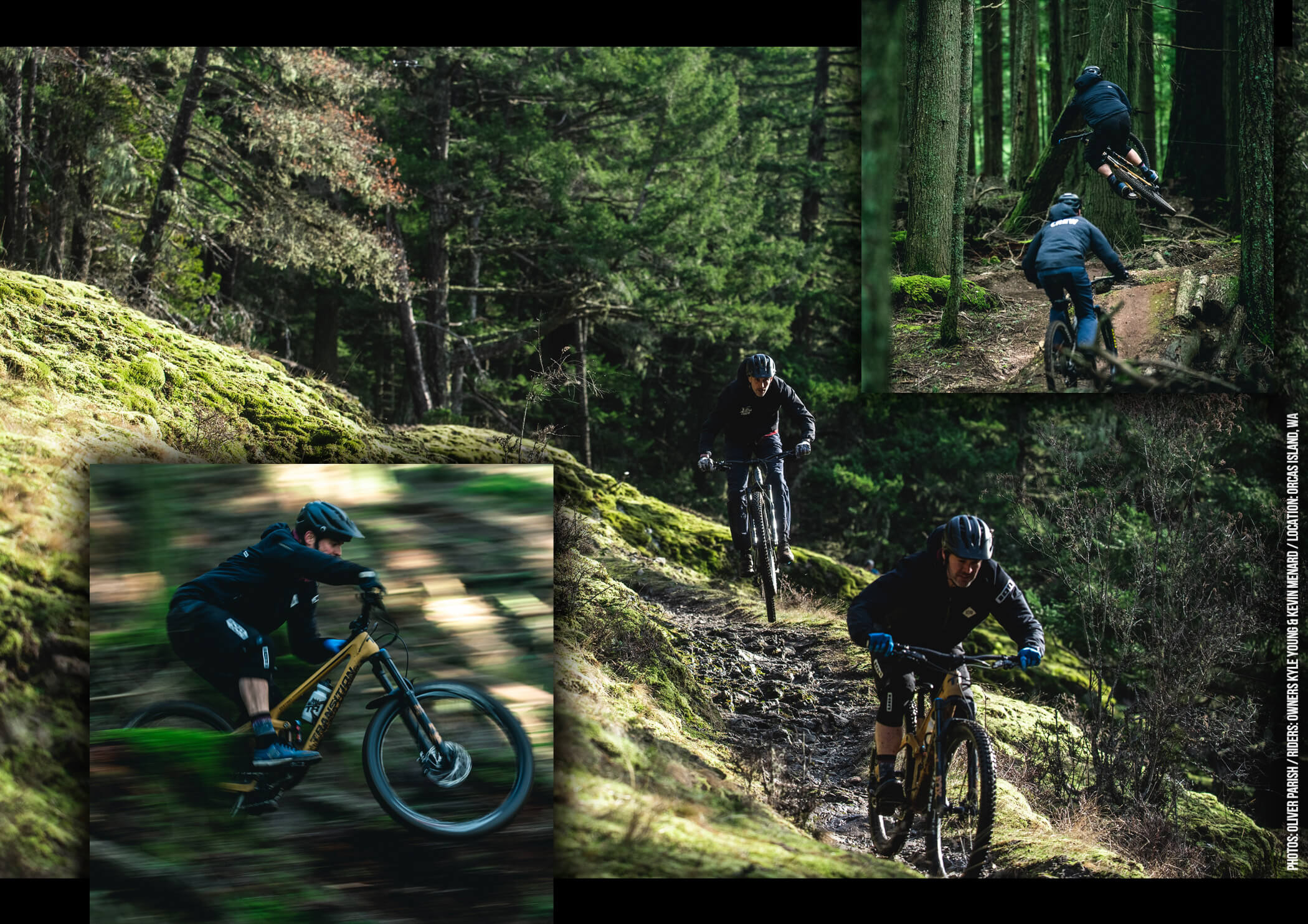 Frame Specifications
Choosing a selection results in a full page refresh.
Press the space key then arrow keys to make a selection.
Use left/right arrows to navigate the slideshow or swipe left/right if using a mobile device